Book: Sharpening and the Japanese Hand Plane





(Please scroll to the bottom of the page)
TAKUMI COMPANY offers full service Woodworking and Construction in top quality, authentic Japanese style. This includes initial consultation, design, engineering and building. Our projects range in size from door and furniture items to whole house construction.
This area is intended to provide more in-depth information on our services, Japanese Architecture in general and links to other resources. Please browse through the titles to the right for information on specific subjects.
To return to our website homepage please click on the link to the right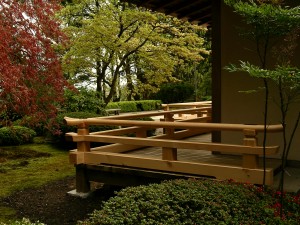 ---
Events:
Many people express an interest in learning the craft of Japanese Carpentry. In response Dale Brotherton, owner of Takumi Company occasionally leads workshops to provide introductions to this ancient craft. Classes conducted in the past years have included projects to build Entry frames, small roofed structures, and saw-horses. The classes thoroughly cover sharpening and setting up of Japanese hand tools including hand planes.
This years 2023 classes in Port Townsend start in October. The beginners class focuses on tool setup and making a tool box. This class is currently booked full, but getting on the waiting list is advised. Sometimes cancellations occur and a place will be held for you in future classes. Also, in November an advanced class covering basic joint cutout and tool use is scheduled. These classes will be repeated in 2024. Our long range goal is to offer an extended multiple week construction class in 2025 for graduates of the two one week courses..
Although there is no substitute for undergoing a full apprenticeship to learn Japanese Carpentry, these classes provide invaluable information on basic setup and use of Japanese tools, along with joint cutting techniques. The tools and knowledge gained can readily be applied to any style of fine woodworking. It is recommended that aspiring apprentices first participate in a class to get a feeling for what the work involves. View the link at the right for more discussion on apprenticeships.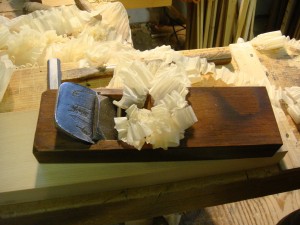 ---
Those interested in Japanese woodworking tools and particularly hand planes should consider attending the annual "Kezurou-kai" gathering. These events have been ongoing in Japan for many years. Kezuroukai-USA has sponsored annual events since 2015.Participants and observers alike are welcome to the events, regardless of your experience. Please follow the links to the right. Resources and on=line workshops are also offered through the website.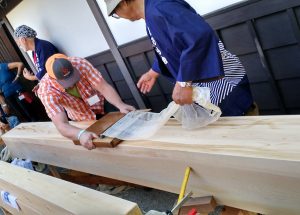 ---
For those interested in preservation of traditional rural homes in Japan the "Kominka Collective" is a group devoted to saving and restoring homes slated for demolition that would otherwise be lost. Losing these treasures is unfortunately a common occurrence in Japan. For more information on how you can participate and even acquire one of these homes for yourself visit: https://www.kominkacollective.com/
---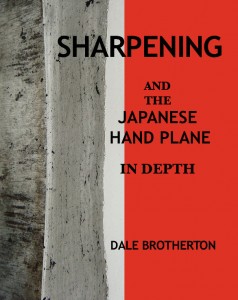 New book on sharpening!
-Click Here-
---